Corrugated Cardboard
Cardboard is a general all-encompassing term but does not indicate a specific material so when deciding on a box material it is important to know the difference between corrugated cardboard and carton board, the two most popular materials used in the manufacture of cardboard boxes.
Corrugated is easy to identify – 2 layers of paper sandwiching a third fluted or corrugated layer.
Corrugated is generally used to make outer shipping or storage boxes. It's strong and durable so minimizes the chance of damage during transport and handling.
There are 2 main types of corrugated board, singlewall and double wall

SINGLEWALL CORRUGATED
Standard Corrugated Board
Single layer of fluting
Approximately 3mm thick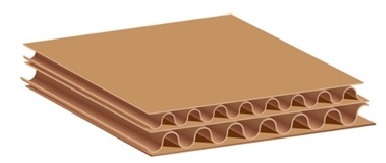 STANDARD DOUBLEWALL CORRUGATED
An additional two layers of paper greatly increase the strength of the board
Double layer of fluting
Approximately 7mm thick
Our standard doublewall board is approximately twice the strength of our standard singlewall board. In addition we can increase the weight of each layer of paper and fluting to make our extra strong doublewall board which is approximately 66% stronger than our standard doublewall.
SIZING CORRUGATED
To avoid confusion corrugated box dimensions are always given in the order Length x Breadth x Height and with the internal dimensions required.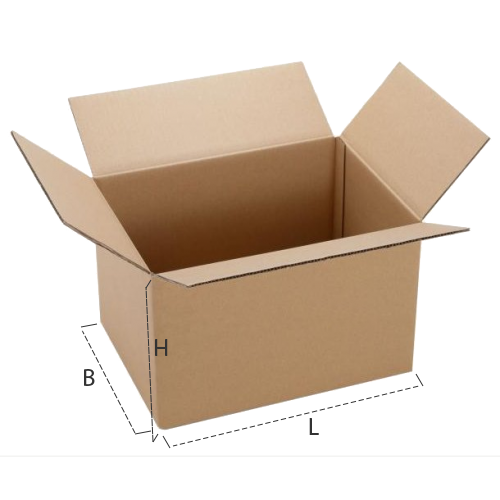 If you would like an instant quotation on a custom made corrugated box, please use our online pricing calculator here . Remember we have no minimum order quantity.
Or perhaps one of our stock boxes may suit your requirements, please see the details of these here
And if you would like to find out what cartonboard is please click here