Carton Board Cardboard
Cardboard is a general all-encompassing term but does not indicate a specific material so when deciding on a box material it is important to know the difference between carton board and corrugated cardboard , the two most popular materials used in the manufacture of cardboard boxes.
 Carton Board is a thick paper stock with excellent print and folding characteristics. You may be familiar with it from pharmaceutical boxes, greeting cards or cosmetic product boxes.
Carton Board is generally used to make retail ready packs as pictured below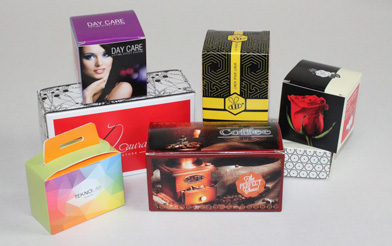 We use a double coated carton board which makes a premium box and offers great potential to promote your product and brand
If you'd like a quotation on a carton board box please continue to here. Remember we have no minimum order quantity on custom printed carton board boxes.
And if you would like to find out what corrugated board is, please click here